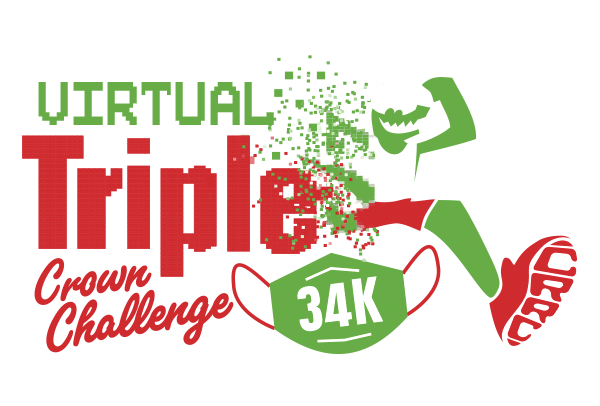 The Cajun Road Runners Club Triple Crown Challenge is a triple endurance event. First you will compete in Lafayette Downtown 8k on September 23, 2023. Next you are entered and will compete in the Cajun Cup 10K on November 11, 2023. The last event of the series is the Vermilion River Run-10 miler to be held January 20, 2024 in Milton, LA. Upon completion of all THREE races you will receive a LIMITED EDITION MEDAL!
Why would I sign up for all 3 events now?
3 great races 1 low price.
3 different distances, all with differnt venues in Lafayette Parish.
Help you in your training progressing to half or full marathon distance.
1 great finishers medal to all who register and complete the 3 events.
3 Events of the Triple Crown Series
Club members will receive a $10 discount at time of registration no additional code is necessary.
Lafayette Downtown 8K
September 23, 2023
Cajun Cup 10K
November 11, 2023
Vermilion River Run – 10 Miler
January 23, 2024
Below you will find a downloadable file for our Triple Crown Challenge Training Plan. This is a miles only plan developed by our RRCA Certified Coach, Christina Simon. It is intended for those who need some guidance in how to appropriately build up mileage for this series.
This is a 3 day a week running plan. It can easily be made a 4 day a week plan by adding a short/easy recovery run or walk on the Sunday or Monday following the long run.