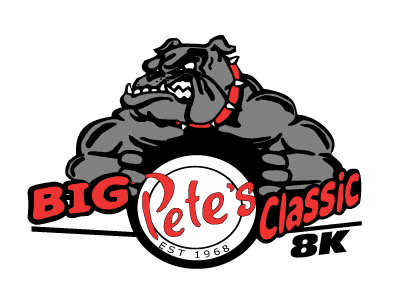 The Cajun Road Runners Big Pete's 8K Classic will be changing things up this year. We will be moving back to the ORIGINAL location of the race.
While exact start/finish details are not set in stone, the race will start and finish near Cajun Field and the Ragin' Cajuns Soccer/Track Facility. The route will bring you through the beauty of the Saint Streets.
It is the first race of the Cajun Road Runners Triple Crown Series, which is made up of Big Pete's 8k, Cajun Cup 10K, and Al Comeaux – 10 Miler.
Awards will be given to overall male and female winners and the top THREE finishers in each age group: 12 and under, 13-19, 20-29, 30-39, 40-49, 50-59, 60 and older (We will add older age groups in 10 year increments as needed). All participants in the triple crown series will receive a custom medal provided by our Triple Crown Race Series Sponsor.
Friday, October 2, 2020 12:30pm-5:30pm at Geaux Run by Fleet Feet, 906 Harding St. Lafayette, LA 70503
There will be race day packet pickup starting at 6:45, but to make the day go smoother we encourage you to come by Friday.
Race day registration is available.
Through 5/1: $30
5/2-7/31: $35
8/1-10/1: $40
Participants 12 and under as of October 1st will be able to register at a discounted rate of $20. The rate will apply once the birth date is entered and calculated.
Club members will receive a $5 discount at time of registration no additional code is necessary.
**ONLINE registration will close on 10/01/20 at 6:00pm for timing purposes. In-person registration will be available at packet-pickup and race morning** Packet Pick-up and Race Day: $45 – In-Person Registration
USATF Certification # LA16001DR